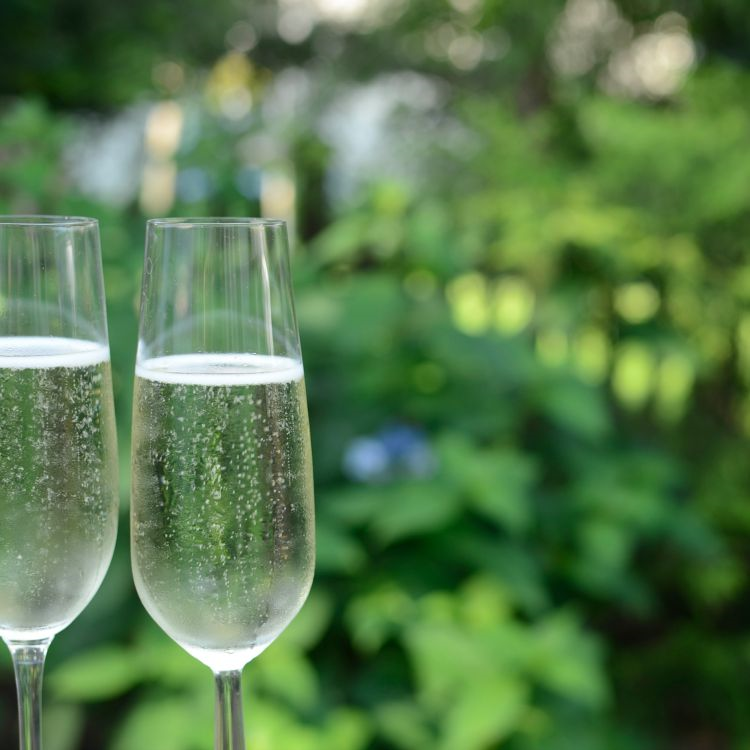 Sparkling wine has a vocabulary all its own. With all these terms and classifications, it can get a little confusing when you're just trying to find a bottle to celebrate with! But we found this great guide to all the terminology.
Here at Gooseneck Vineyards, we're all about the Prosecco when it comes to sparkling wine! Gooseneck Prosecco is made in the traditional manner by a very gentle pressing followed by a cool fermentation that yields a lovely delicate style while retaining the beautiful essence of the fruit. It's fruit driven flavor sets this bubbly apart from Spanish Cava or French Champagne.
Sparkling wine: A catchall term used for any bubbly without a specific regional designation, this is often applied to American wines.
Champagne: Sparkling wine produced in the French region of the same name. The "Champagne" definition was protected by the Treaty of Versailles, but since the US never officially signed it, some older American producers use the Champagne name, too.
Cava: Spain's contribution to the sparkling family is named for the cellars in which it is produced.
Prosecco: A sparkling wine produced in Italy, traditionally in the Veneto region.
Brut: A dry variety of sparkling wine and the most common.
Extra brut: The driest of the dry. Also known as brut sauvage.
Extra dry: A midpoint between sweet and dry sparkling wines, these popular wines are only slightly dry. Not to be confused with "extra brut."
Demi-sec: A bit sweeter than sec, but not as sweet as doux.
Doux: The very sweetest sparkler, typically served as a dessert wine.
Sec: Slightly sweet, even though the name actually translates to "dry" in French.
Nonvintage: A sparkling wine produced from a blend of multiple years of grapes. Denoted with the abbreviation "NV."
Vintage: A sparkling wine produced from a single year of grapes.
Grand cru: A wine that comes from the highest-quality vineyards.
Cuvée: A somewhat misleading term that indicates the bottle comes from a blend of wines, often kept secret by the winemaker.